Start at church. Take it home.
PursueGOD KIDS
Welcome to PG Kids – the website that helps families pursue God together, one topic at a time. Each lesson in our library has a fun, short video where kids explain the Bible so other kids can understand it. And it's all online to make access easy – at home or at church.
Watch Promo
For Families
We believe parents are pastors at home, and that's why we make new kids' lessons available every week. When kids and parents talk about the Bible, the whole family wins!
For Churches & Schools
Your subscription – starting at just $39 per month – gives your teachers and parents access to lesson videos and downloads every week.
How It Works
PGK is an online Bible-based Kids' Curriculum for K-5th grade. Every lesson includes a downloadable kids' video, teacher's pack, large group script and slides. These lessons are available to teachers and parents through your very own customized page on our site. Once you purchase a subscription, we will send you a customized url just for your church or school making it easier for you to start the lesson at church and send it home for families to review throughout the week. Your customized page also includes our "Bible Bucks" program (with Planning Center integration) to see how family discipleship is going from week to week.
Church Livestreams
Looking to add kids' videos to your church's weekly livestream? We've got you covered! Your subscription includes licensing rights to 13 new videos every quarter.

Simple Scheduling
Leave the scheduling to us – which simplifies communication for teachers and parents. 
Year 1 Lesson Schedule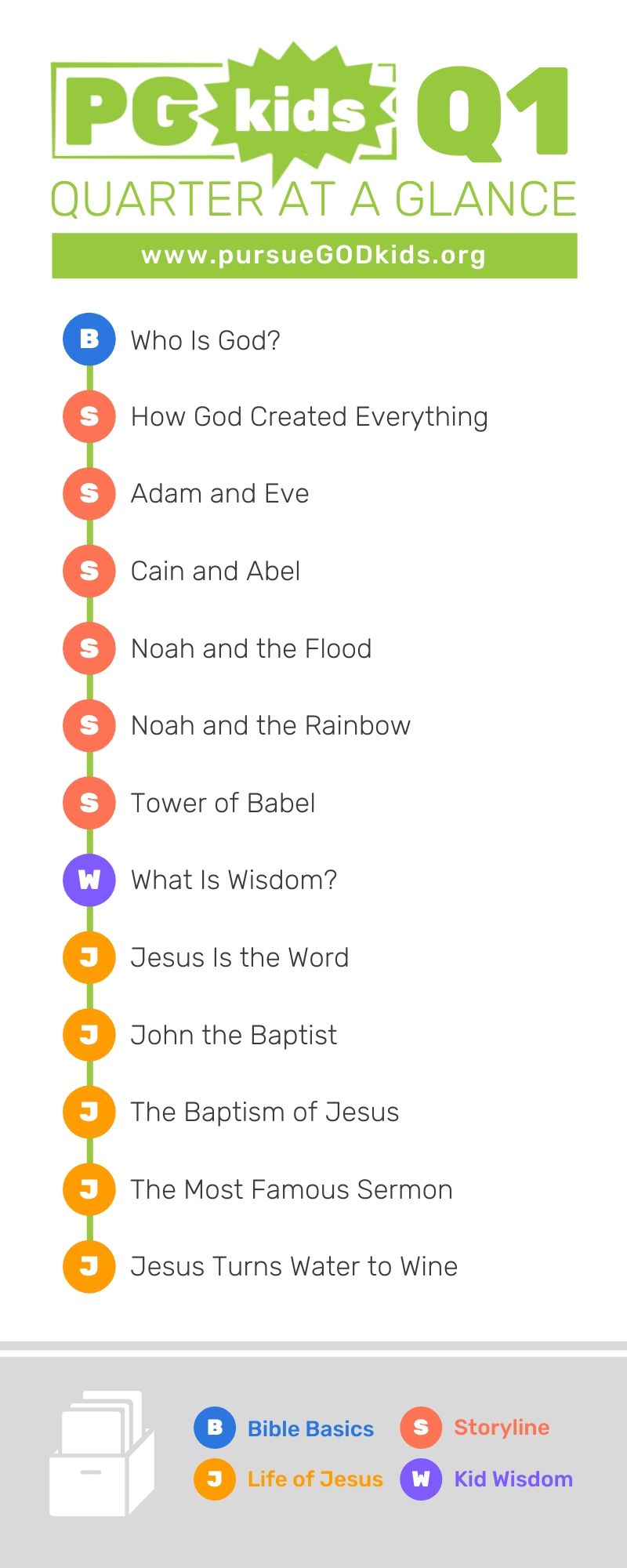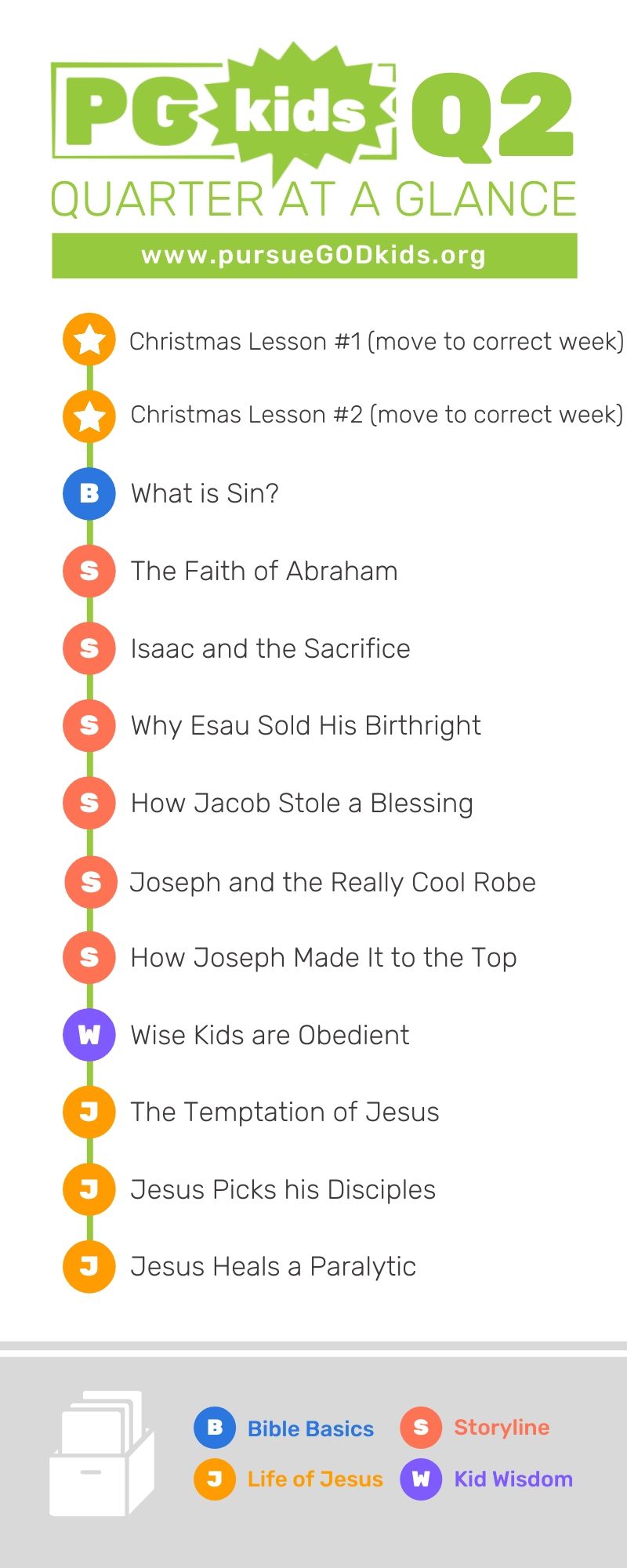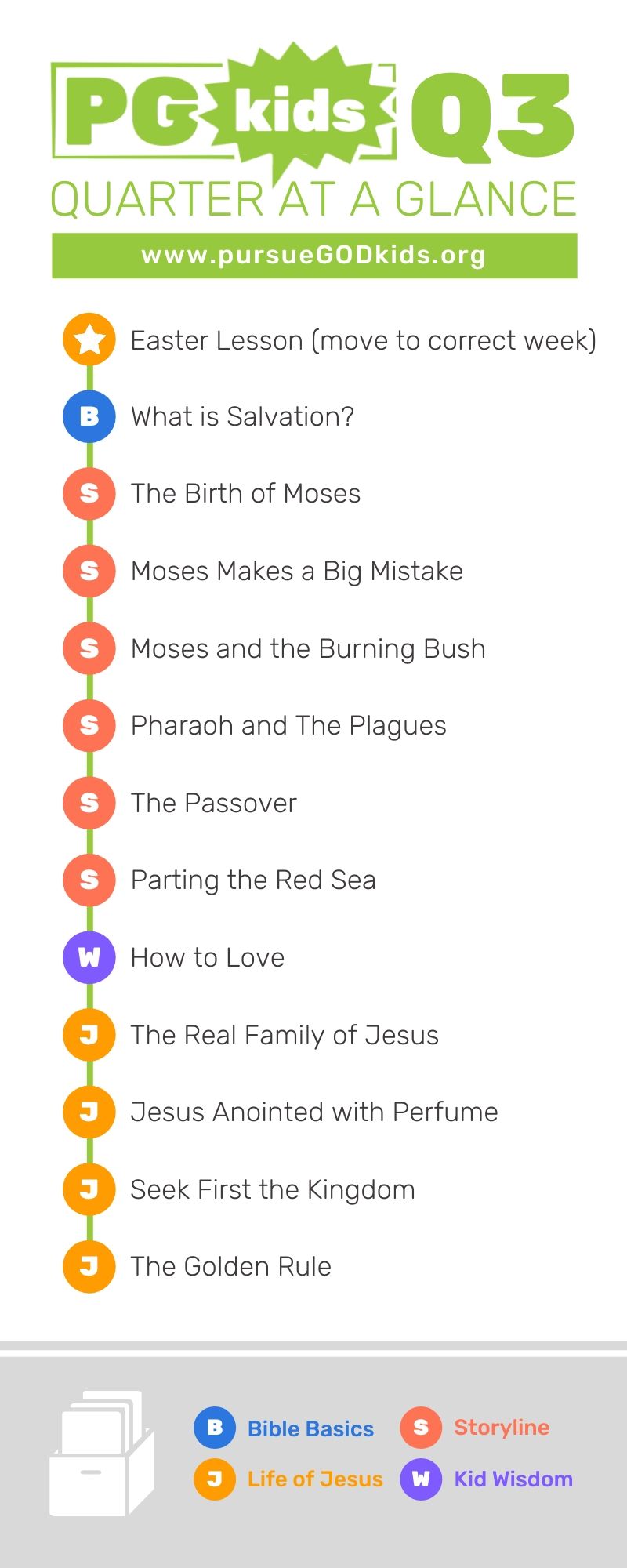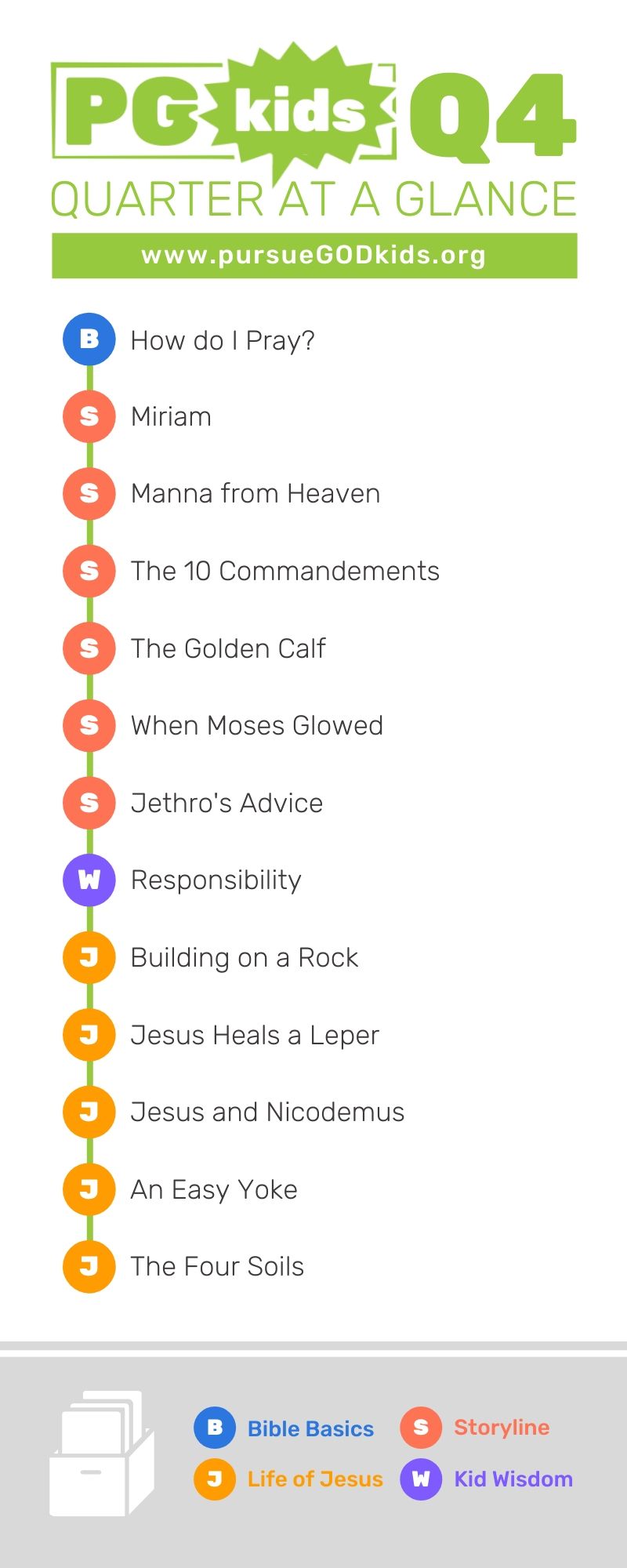 Year 2 Lesson Schedule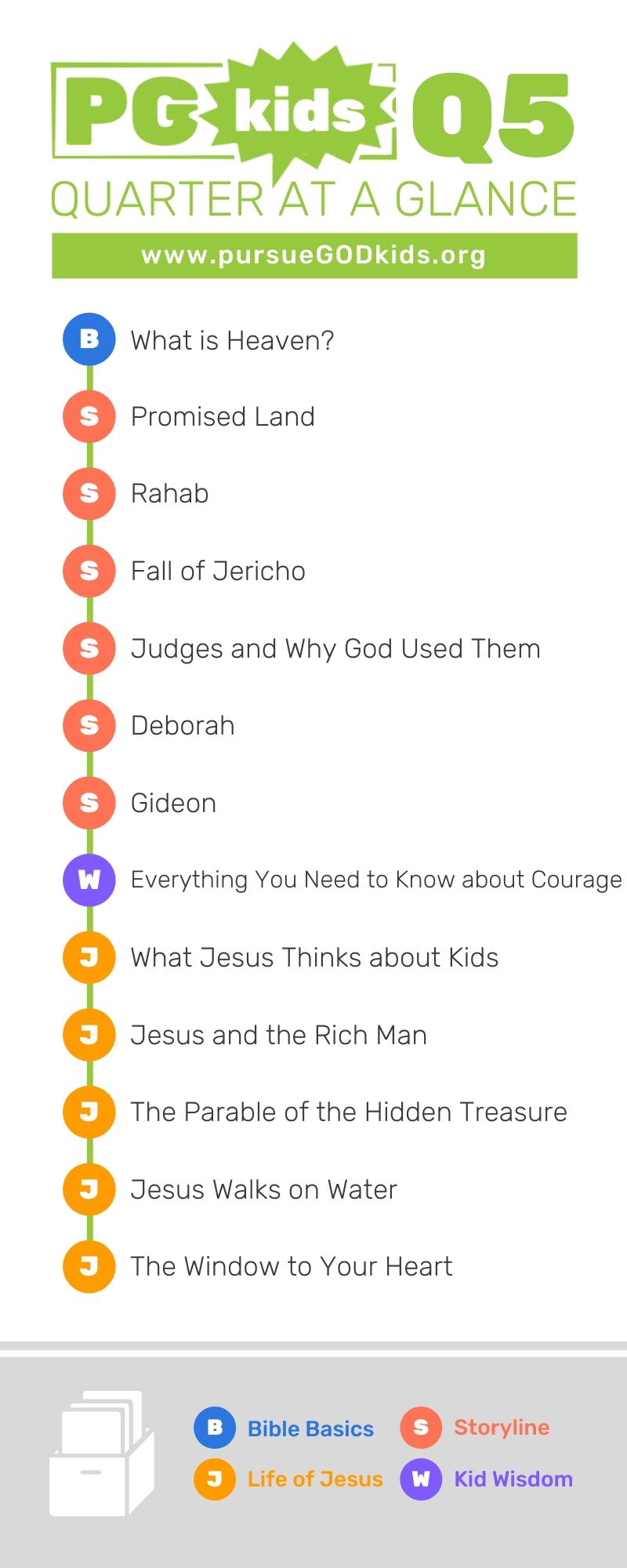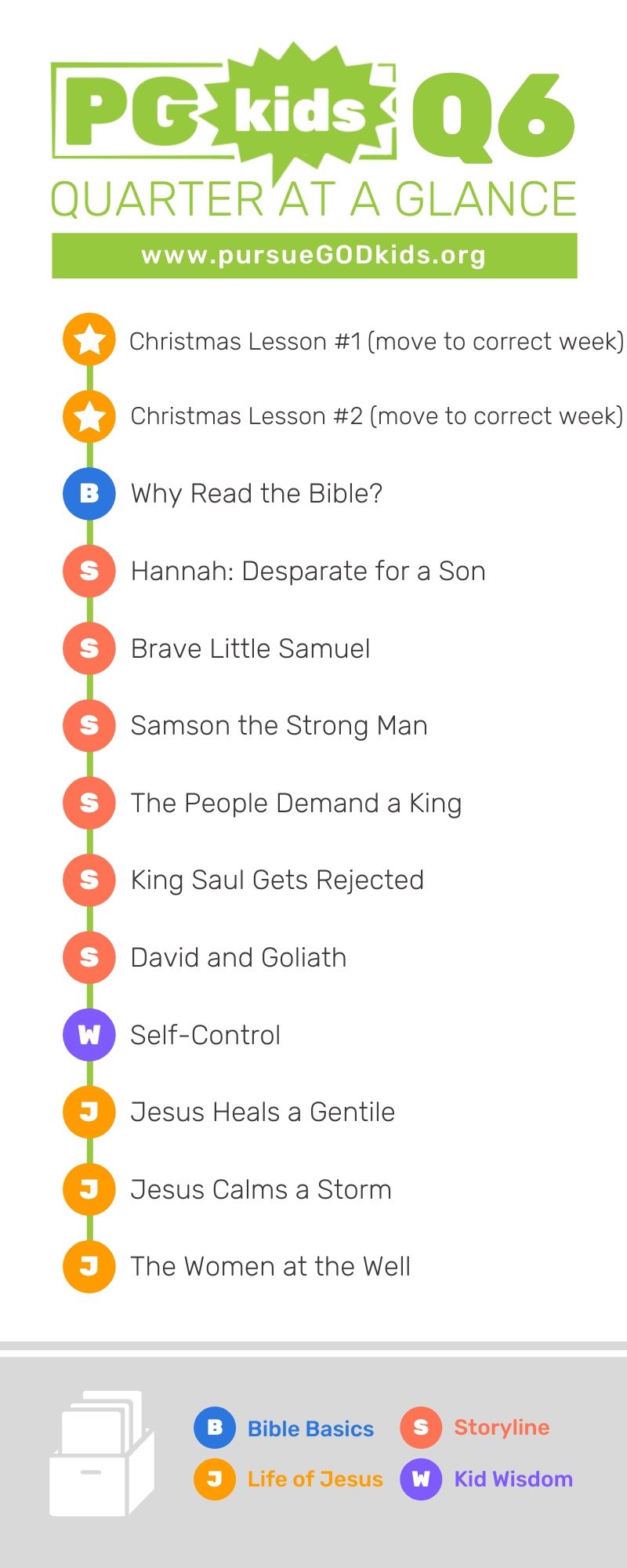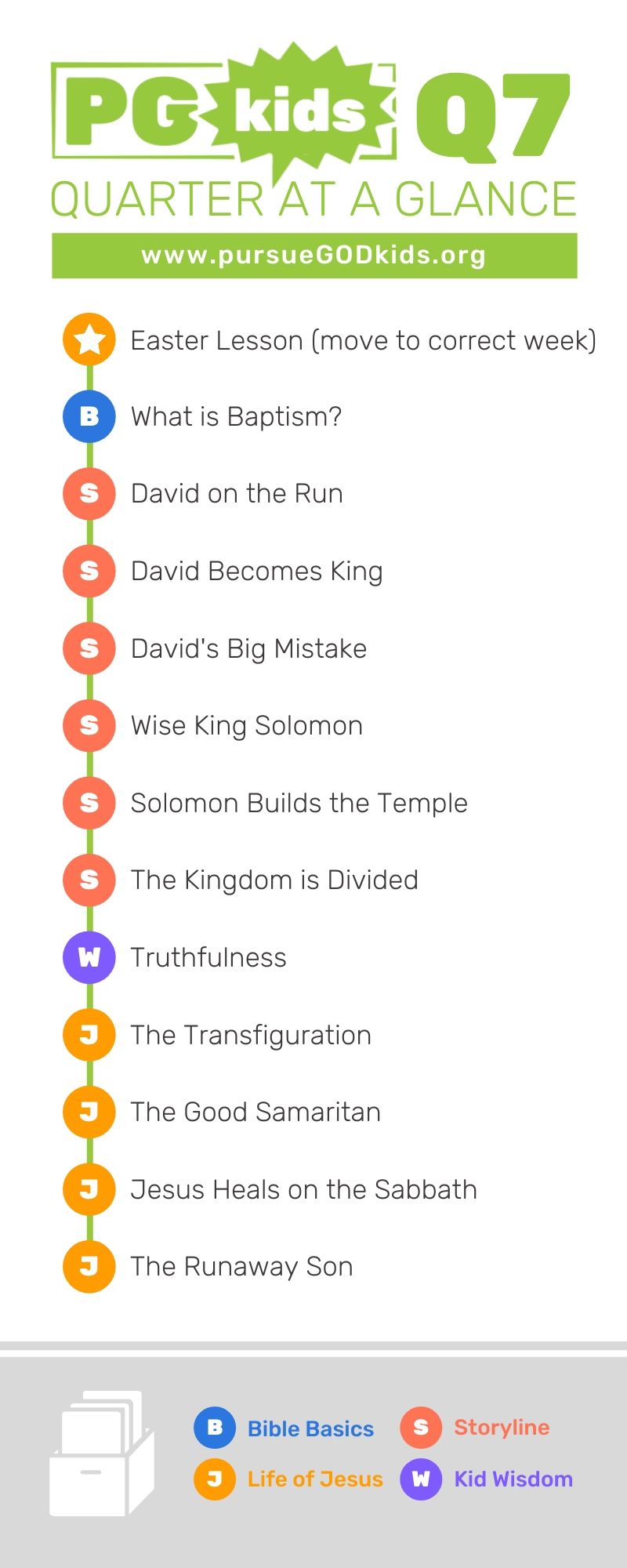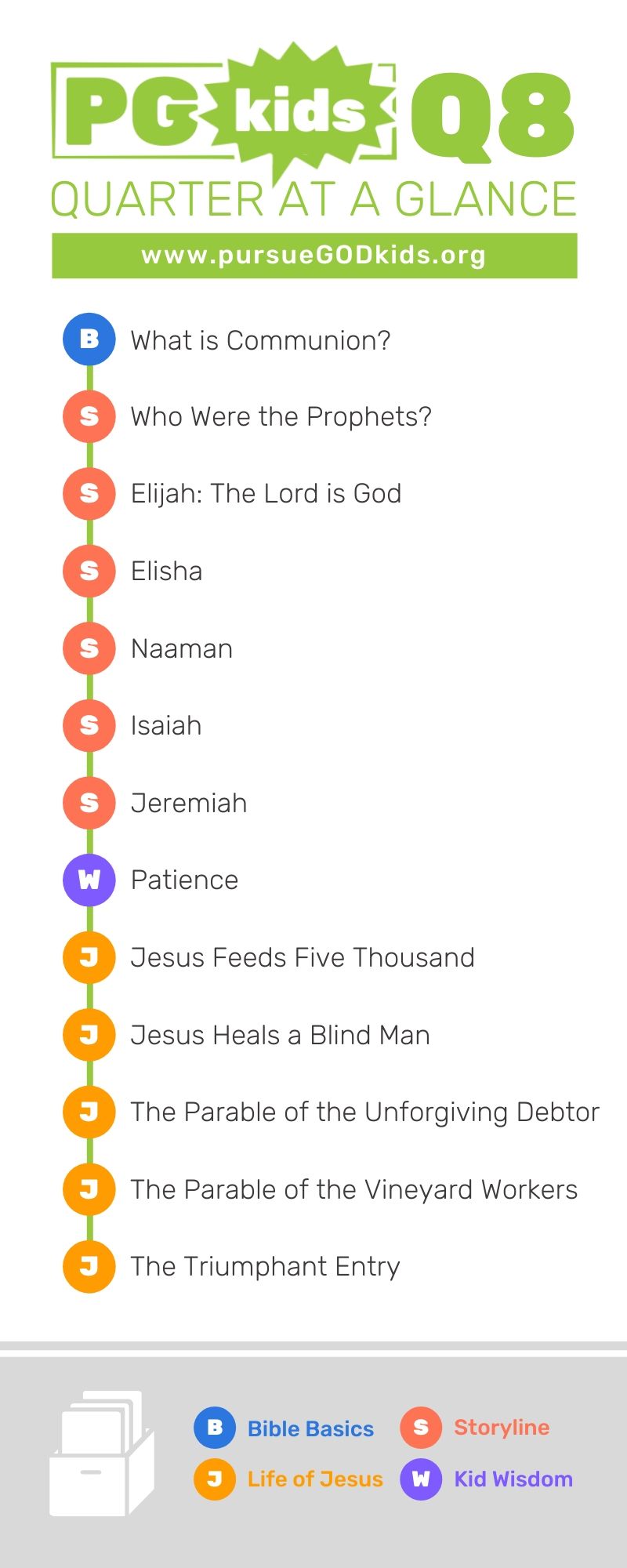 Year 3 Lesson Schedule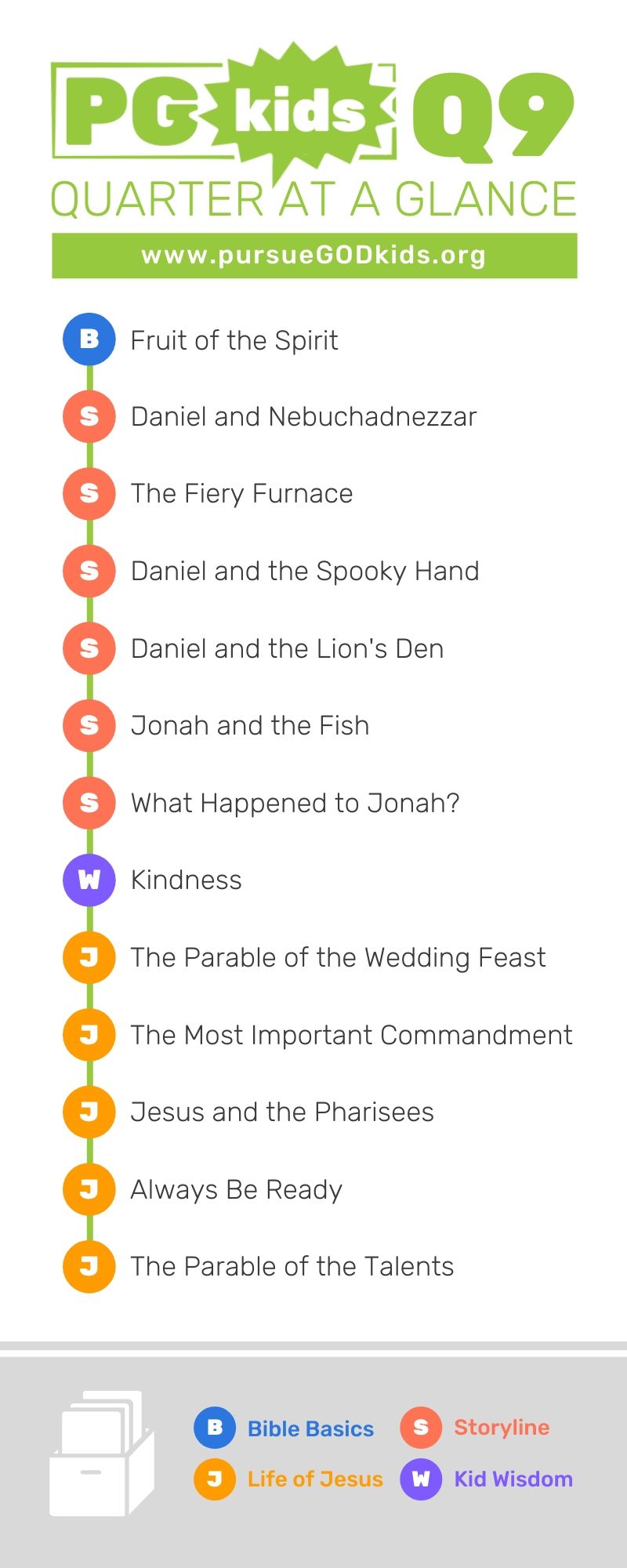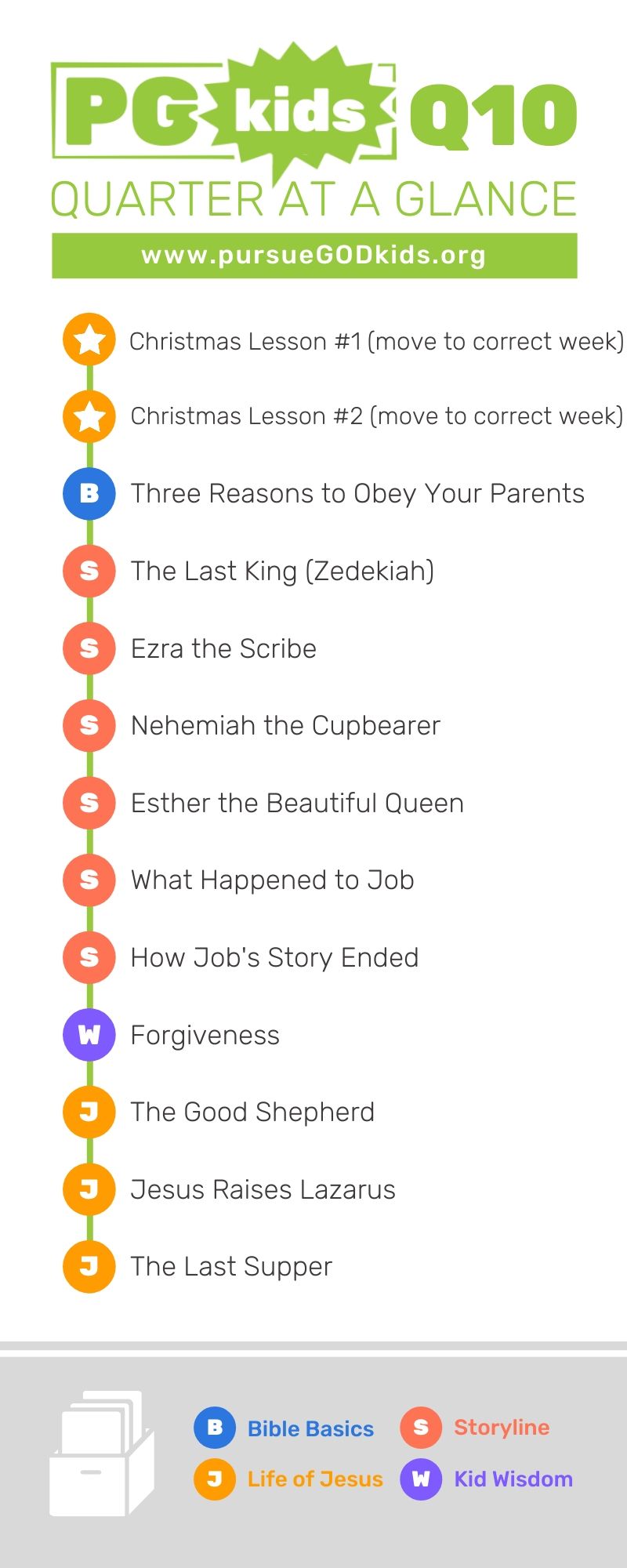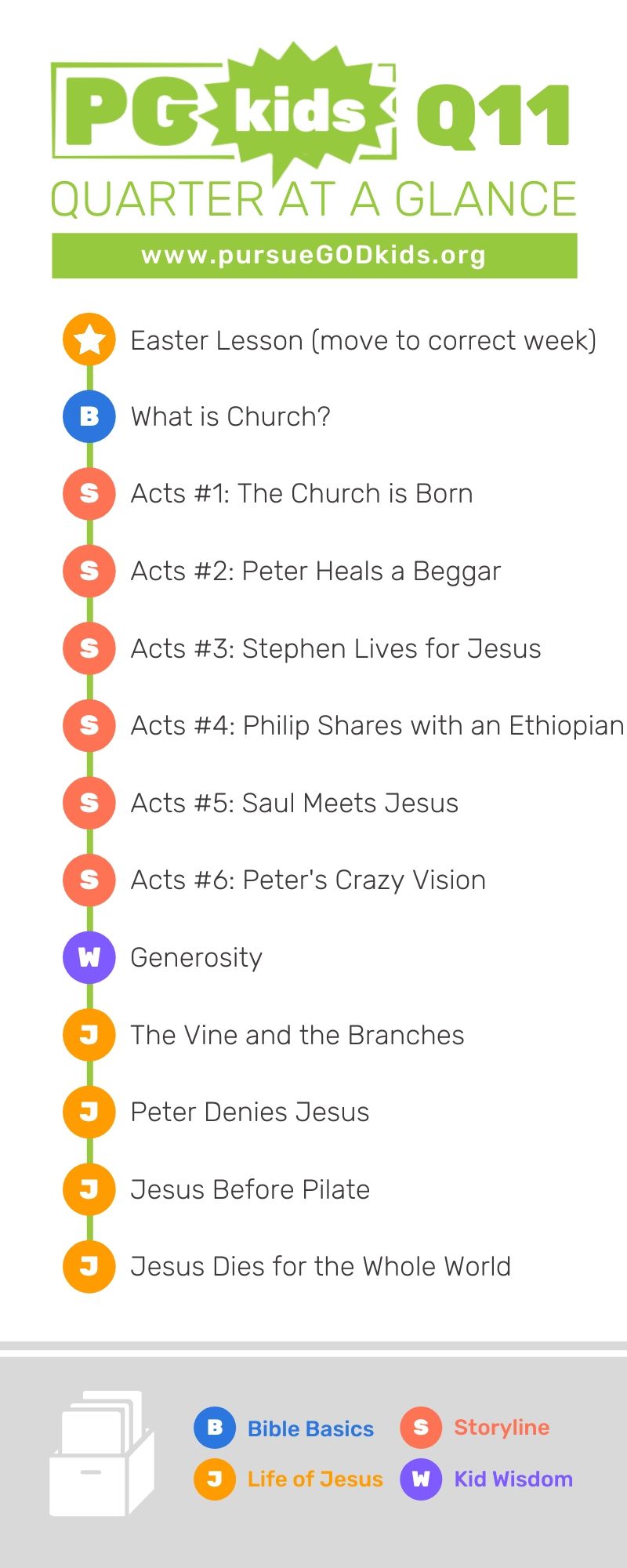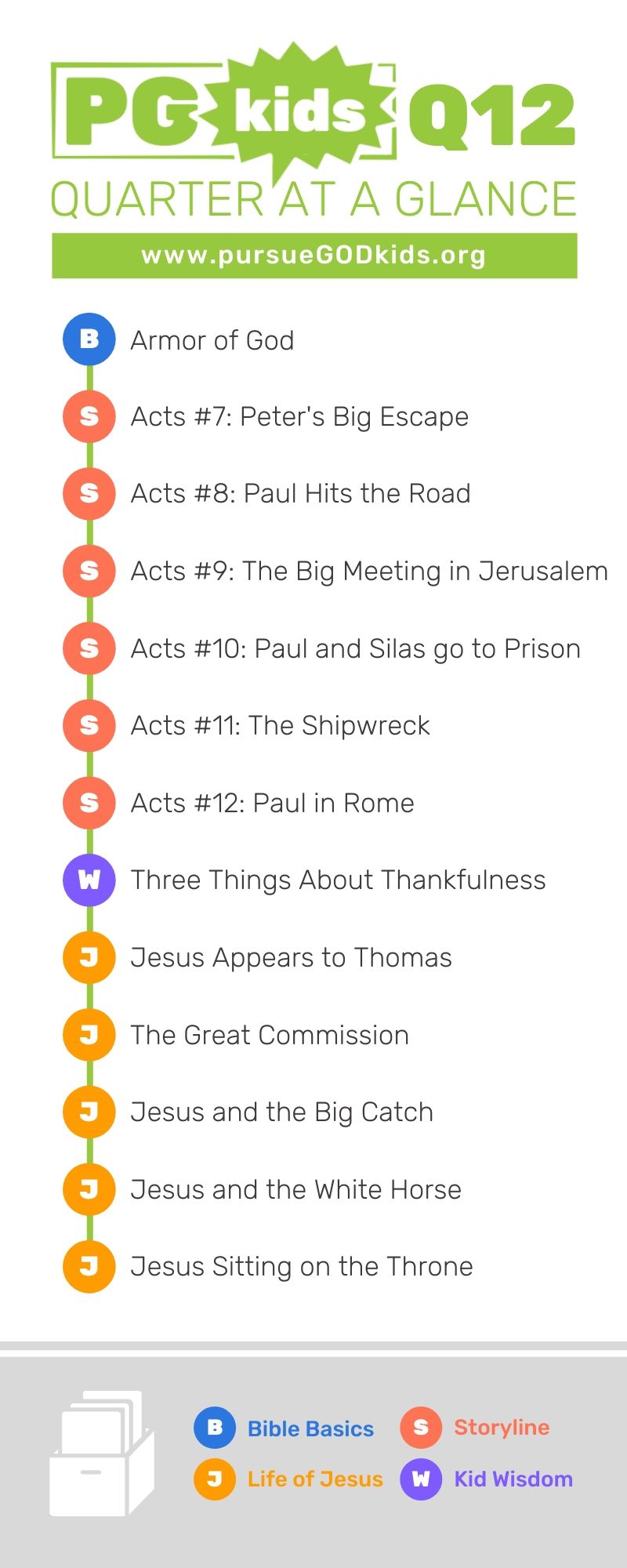 Sample Lessons
Click below for samples of our kid-friendly, parent-approved lessons.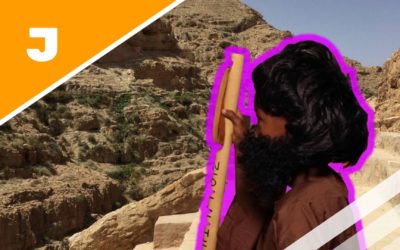 We should be nice to the people around us, not just to the people who are like us.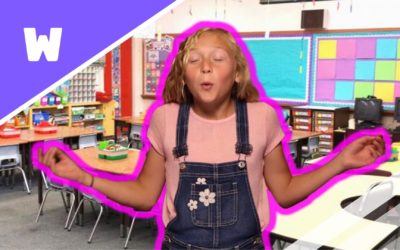 Self-control works from the inside out. It helps us to keep our cool and not go crazy!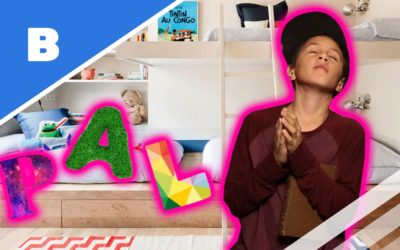 Kids can make a great habit of prayer if they remember three simple letters.
Safe Content Policy
Our Bible-based content is written from a broadly evangelical perspective. To learn more about our beliefs, check out our statement of faith at pursueGOD.org.