How to Use Your Family Pass
You're in! Using the password family, you now have instant access to the PGK Curriculum at www.pursueGODkids.org/now. Bookmark that page and use it every week! Here's how it works:
We'll update the "This Week's Topic" tab every Saturday, so just log in to see what's new each week.
Find upcoming lessons in the "Curriculum" tab. Click on the blue button to download the "Curriculum Pack" each quarter – that's where you'll find video and lesson downloads. 
Find bonus parenting topics in the "Parents" tab. For even more great Bible-based family content, check out www.pursueGOD.org/family.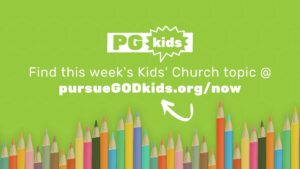 Thanks for signing up for the Family Pass at pursueGOD Kids! Email questions to tracy@flextalk.org.